Dye Sublimation Printing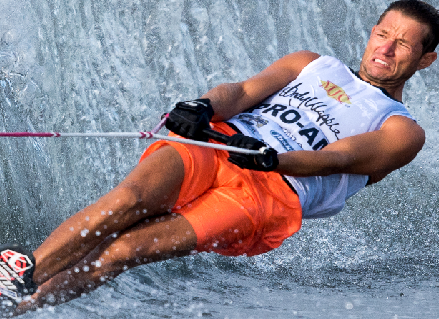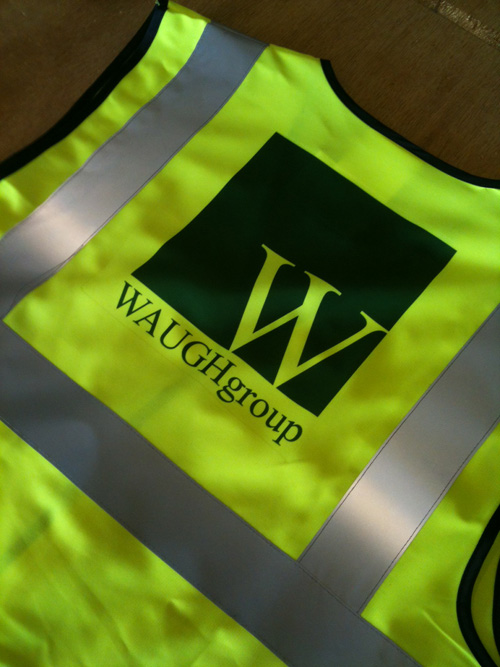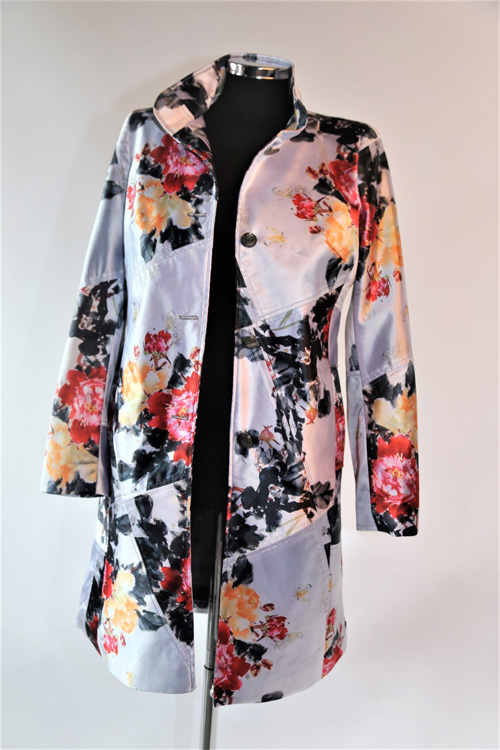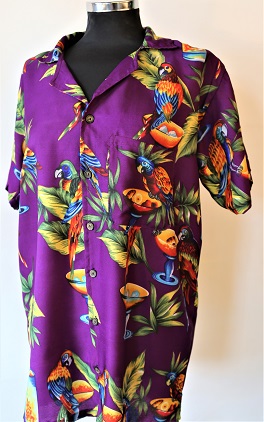 Dye Sublimation is a new process for printing full colours directly onto polyester fabric, onto either complete ready made up garments or onto rolls of polyester fabric which are then made up into finished garments.

In this way any pattern or image can be printed quickly and easily at the touch of a button.

The preferred base colour of fabric would be white. Light coloured fabrics can also be used but the colour of the fabric will show through into the printed design.
The design can be any size up to 100cm x 80cm. If a larger printed image is required we can "step & repeat", producing a larger image from a multiple of smaller ones. Alternatively whole rolls of fabric can be printed if required.
THE BENEFITS
Set up. Very quick & simple using a good quality image
Longevity. The technology has been specifically designed for use with polyester fabric. The molecules of the dye chemically bond to the polyester molecules when heated. This ensures the printed fabric is extremely colour fast with minimal fading unlike other processes such as DTG ( Direct to Garment) and screen printing.
Versatility - any polyester surface or fabric. Dye sublimation is an ideal way of printing fabrics that are used in sports clothing.


IMAGES
The quality of the printed image depends solely on the quality of the artwork. Whilst with embroidery we can work with a very poor image & increase its size without problem this is not true for dye sublimation. As a result all images should be high quality and near actual size. Ideally the file formats should be PDF, AI, or EPS.


THE FABRIC
We stock rolls of white polyester material in differing weights so that we can make light garments such as blouses and shirts through to heavier weights suitable for coats & canvas style products ( ie banners).


APPLICATIONS
T shirts – white polyester with full colour prints on the back, front and arms. Images can be full colour high definition photographic images as well as any logos and text as required.
Entire T shirts can be heat pressed when we have a bigger heat press so that the image(s) will cover the whole shirt from the collar to the bottom and from side seam to side seam.

Printed labels / tabs - for tax tabbing & inserting into garments or for decorative purposes. These can be full colour, printed in strips of say 10 – 20 at a time.

Banners – music stand banners in place of the embroidered banners we offer now ( note size of banners may require some work around ie stitching smaller sections together to build up the overall size to 50cm width.


Pattern printing
We making made to order clothing as can now print out patterns and nest the panels for garments so that cutting out panels will become much quicker

Printed panels for sewing on. If a garment cannot be printed on we can produce printed panels very quickly which can be sewn onto garments.


Made to order garments
We can make any patterned design of our choice and can produce entire rolls of decorated fabric. This means that sourcing a particular design and colour of fabric is no longer a problem. Single panels or continuous lengths of fabric can be sewn into garments of any type.


Signage / flags
Any printed fabric product can be made subject only to the considerations mentioned above . Point of sale materials, fabric based poster style advertisements.


Other products
Other products which can be produced with dye sublimation printing
Bags

Textiles for domestic applications

Sheets

Bedding

Cushions

Mugs (with added mug heat press)

Mouse mats , plaques

Souvenirs, memorabilia

Place mats

Badges

Mobile phone cases ( with added heated vacuum oven)

Subcontract work