About Us
WAUGHgroup are based in Ringwood Hampshire and have been established for over 20 years.
During this period of time we have grown from year to year and have worked for some the largest commercial businesses and charities in the UK. Our approach is very personal and we tailor our service to fit around the needs of our customers. If we can't find what you need then we will find it for you or make it.

We offer a diverse range of clothing and textile products, a one stop shop, for all corporate businesses and commercial organisations.

- We distribute over 100 different brands of clothing including Fruit of the Loom, Dickies, Brook Taverner, Russell etc.
- We manufacture our own range of clothing and textile products to customers' own specifications
In addition to serving the corporate clothing market we are pleased to quote for any textile related products or services. Much of our work is very unusual and covered by Confidential / non disclosure agreements.

With over forty years experience in and around fabrics we offer advice and consultancy in respect of fabric related projects.
Fashion garments & ladies coats
Uniforms & garments
Large fabric structures
Inflatable safety style garments
Printing processes
Product development
Recycling & upcycling
Using alternative (ecofriendly) fabrics such as bamboo and hemp
Complex religious robes
Masonic and Heraldic Banners
Hand made bullion style badges & panels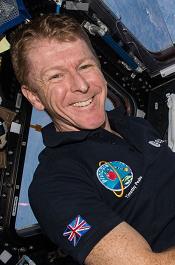 Tim Peake, the UK's astronaut wearing our Union Jack badges on board the International Space Station.