A passion for clothing
A different kind of Business Clothing supplier
While most suppliers in the Corporate Clothing market place are lookalike WAUGHgroup stand out as having a different and fine tuned service, based not only on the range of brands on offer but also on the amount of advice that we offer our customers. But more than that because we manufacture clothing ourselves we have a unique insight into the complex and evolving world of fabrics and decorative technologies.
Much of our business is based on "off the rail" stocked clothing ranges but over the years we have become involved in many diverse fabric related projects. In responding to customer requests for innovative products we have accumulated a deep insight into making fabric based products, from initial concepts and hand written notes through to sampling and final production. In this way we have advised many new start up clothing businesses on all aspects of launching a new range into the clothing market place.
Added impetus has come from the increased awareness and market expectations for the possibilities for recycling and reusing fabrics and used unwanted garments. Relabelling, altering/enhancing garments with added decoration, washing/laundry, arranging the collection, storage & distribution of garments, upcycling are all part of our landscape.
If you have a textile related project in mind and are looking for a partner with expertise in the modern world of clothing and related markets then come and talk to us.
Recent projects include
Carry cases for portable oil field equipment
Horse cloths/blankets with added features
Protective motorcycle clothing with inflatable safety device
Highly Ornate Religious robes
Small promotional bags for a cosmetics supplier
Printed cloths for wiping spectacles
Our twenty year journey
When it comes to corporate clothing WAUGHgroup have been at the forefront of uniform production and design for over 20 years.
From humble beginnings right until the present day we have been involved in some of the largest and high profile companies in the UK.
We work with some of the most innovative businesses, organisations, and individuals using the very traditional and latest production techniques and materials to provide a very unique service.
Our Customer list includes
Ministry of Defence ( Various military units)
British Home Stores
Carphone Warehouse ( Geek Squad)
Guiness World Records
Mercedes Benz UK
Ford
Richard Dyas
20th Century Fox
Centre Parcs
Vodafone
London Borough of Tower Hamlets
Chrysler / Jeep
Comet Electrical Stores
BBC ( Dr Who)
James Bond ( Skyfall Film)
British Aerospace
Drive Vauxhall
Solent University
Bournemouth University
Orders within the Catholic Church
David LLoyd Leisure Clubs
Marlborough College
Longleat Lion Park
RAC
20th Century Fox
Sony Pictures
plus many many others


A solid and high quality service. Caring, flexible, innovative and personal.
We design our service around you; we don't expect you to fit round us.
We are a bright and dynamic company that prides itself in distributing a diverse range of both plain and branded garments. In addition we manufacture our own clothing. Our aim is that every customer will feel looked after by us and that your staff will have clothing that they are proud of and will want to wear. Because we deliver quickly and easily. With no fuss.
From bespoke tailored suits and humble T shirts through to designer dresses and handbags. We are dedicated to supplying proven cost effective clothing and other textile products to promote your brand and corporate identity.
Our customers include leading film and TV companies, airlines, motorcycle race teams, entertainment and large corporate businesses. We are uniquely placed to serve you. From the catwalk to the film set, from the workplace, airport, space station ( see below) and high street to the TV studio we get a buzz from seeing our clothing in action.
In short, we are very proud of WAUGHgroup and just imagine we can do for you. Come and talk to us... 01425 489483
Heated Outdoor Jackets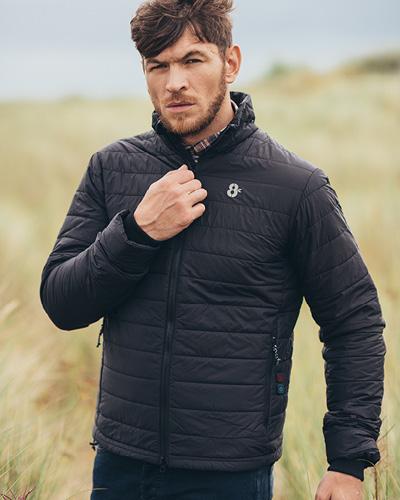 Flexwarm® is unlike any heating technology on Earth. Over the last 6 years, their engineers have been researching and developing patented new technologies that have enabled them to create a unique, ultra-thin (0.5mm) printable heating element. Flexwarm® is printed and layered between the inner and outer layers of fabric to create 3 fully controllable heating zones, enabling 8K to design a collection of intelligently designed, ultra-lightweight outerwear. Their collection of revolutionary heated apparel is durable and washable, without compromising on warmth and ensuring optimum body heat is retained, creating a completely new experience when worn.

Adaptive sensor technology (AST) is one of the most significant features, while carbon fibre is unable to detect and control temperature accurately (as it has no sensors inside). Flexwarm® adapts to your environment. Ensuring that our apparel is always at the optimum level of warmth for your body. Settings for the jacket are controlled by an app that runs on a mobile phone.
The Clothing Industry and recycling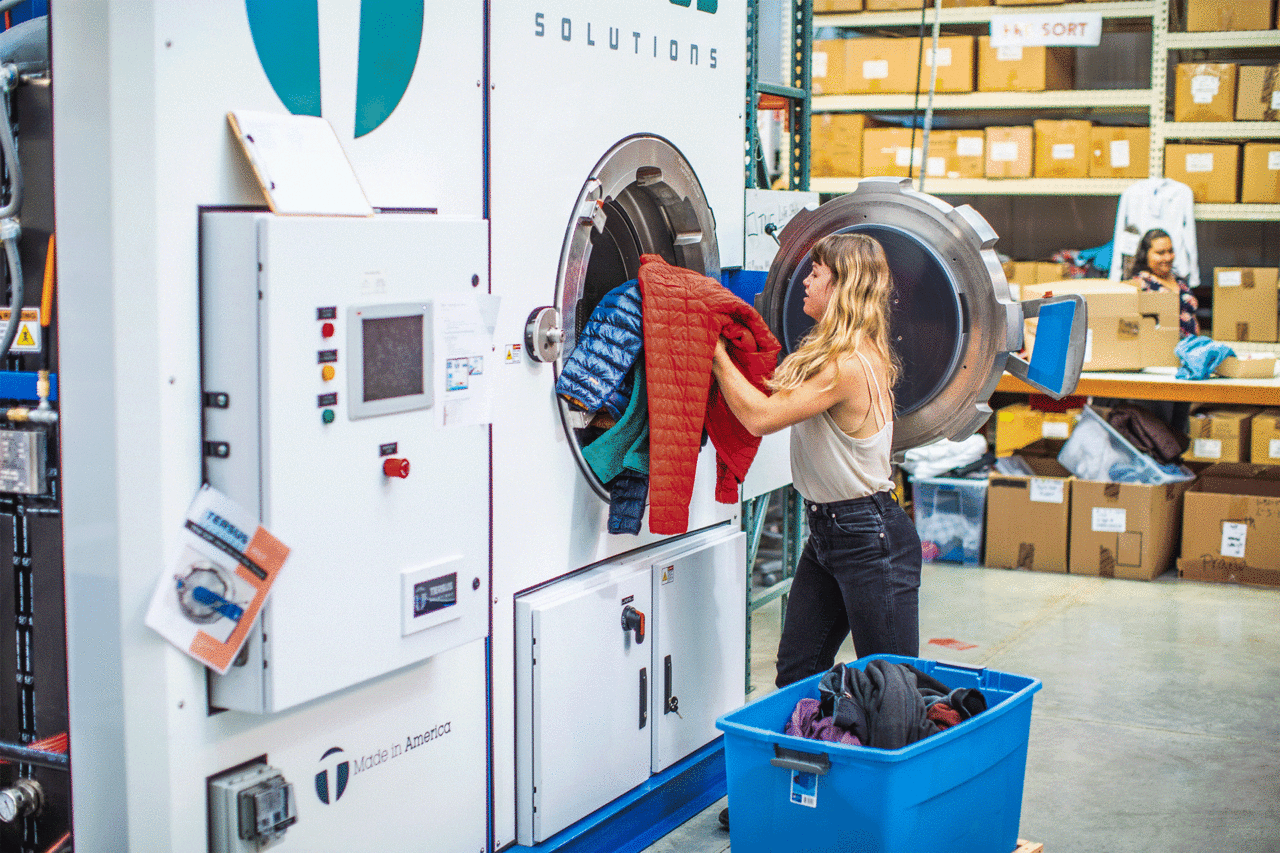 Fashion brands have long operated their business models unchanged since they started out and luxury houses are famous for burning excess stock. But take-back programmes are becoming increasingly popular. The labels that offer these initiatives range from Patagonia and Levi's to Madewell and Theory. The North Face alone processed 14,342 garments through its Renewed initiative between January 2018 and May 2019. ( photo credit - Vogue Business) for more information see here. For our part we take back any clothing or other textiles and will either upcycle then if possible or ensuring they are donated to charity shops or good causes.
The Clothing Industry and sustainability
The clothing industry is rightly under the spotlight for its part in the environmental debate. In particular the unregulated production of garments in the far east and India has caused very high levels of pollution. In addition the air transport of finished goods to the West again adds to the problem. Our efforts to address this issue I think is just beginning and it is pleasing to see now measures are increasingly being put in place. However we need to be realistic that businesses that are party to this mess are not able to continue their business as normal simply by just using the word "Sustainable or Organic " in their marketing.
Without doubt though efforts to recycle/reuse raw materials such as cotton and polyester into new garments are very welcome, but we need to bear in mind that raw materials play a very small part in the production and sale of a garment. Consider the footprint of the factories, the production employees travelling to and from work, the distribution network, the trucks, the roads, the airplanes, and then when having arrived at the retail outlet, the heating, the lighting, the advertising, the marketing materials, the fashion shows etc, etc. Think of a £30 polo shirt in a shop window, the actual raw materials would most likely be under £3 or less, the other costs, all of which have a significant environmental cost, make up the difference.
In short the very act of travelling by car to a shopping centre to buy a garment totally dwarfs any recycling efforts of the garment manufacturers.
For our part we are part of the supply chain and we are taking practical measures to limit our environmental impact -
Manufacturing here and locally in the UK where possible

Selling quality products which will have longevity, avoiding low cost short lifespan products
Recycling old unused garments and donating garments to charity
Ceasing the individual wrapping of garments and only bulk packing to cut down our use of plastic bags
Encouraging & helping start up businesses involved in the reuse of garments and using organic textiles
Promoting where possible organic clothing brands
Reducing car mileage spent in visiting customers & suppliers where possible.
For more information on our organic offerings see here
Church, Choirs and Religious Robes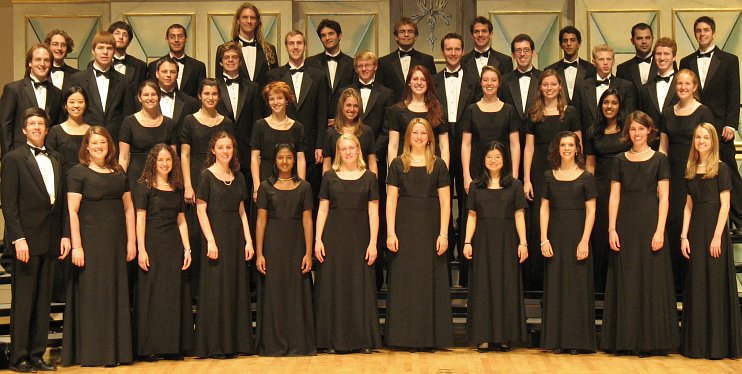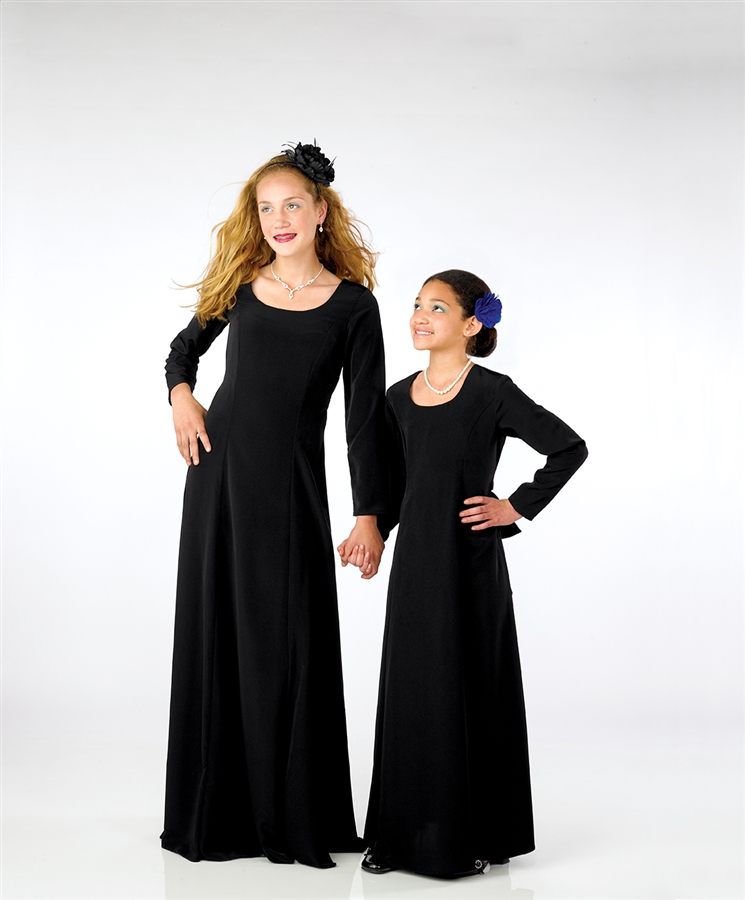 We continue to expand our offering of religious robes for use by churches and religious groups. In the USA there are a large number of suppliers but the UK there are few options. In particular our black choir ( performing arts) long dress is available from stock and is in use by a number of choirs, both within schools and adult choirs. We provide a full made to order service in addition, able to supply choir robes and dresses to your design. For more information see here
The Integration of Clothing with Technology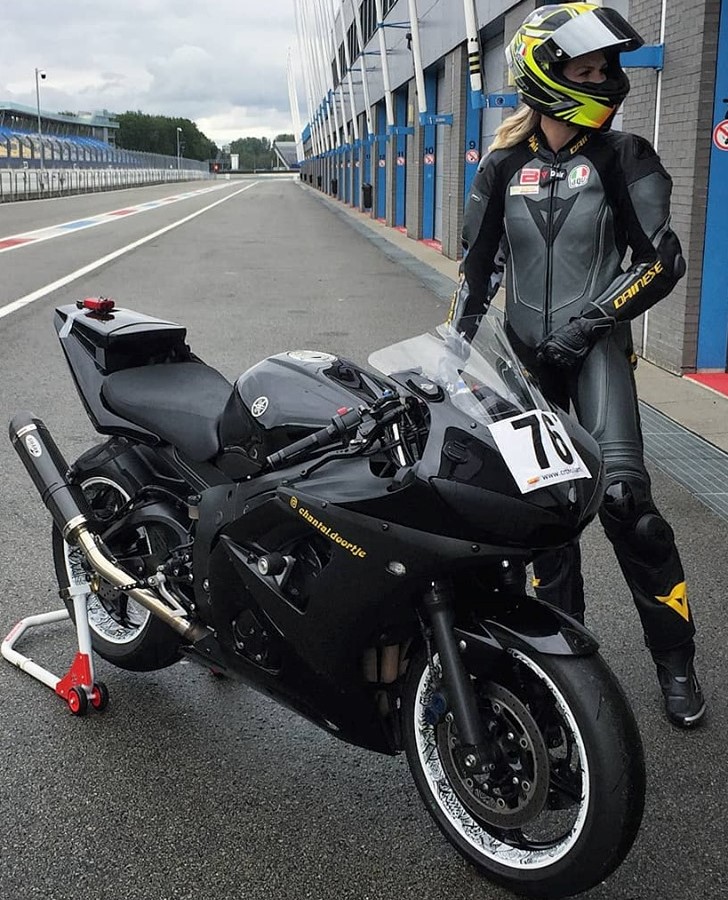 Dainese the protective clothing company have made further incredible improvements to their AirBag Technology after years of research and development.

With 3 sensors in it and a own master brain that's connected with a satellite as soon as suit is closed with 2 pressure points at the top, it knows not only how fast the motorbike is being ridden, but how far from the ground it is as well. When there is a delay due to a collision, the air bag inflates faster than you can blink with your eyes. The only thing is that the suit needs to be put on a charger after use. See Dainese Website here Photo credit #Chantal.doortje.
WAUGHgroup experience of manufacturing inflatable safety clothing ; if you have any requirements for clothing that includes some new technology we would be pleased to hear from you.
Hawaiian Shirts Made to Order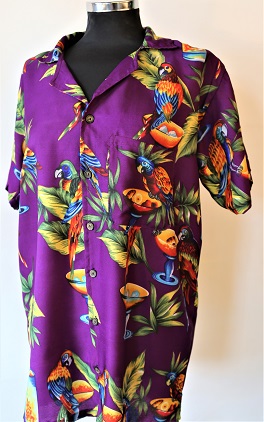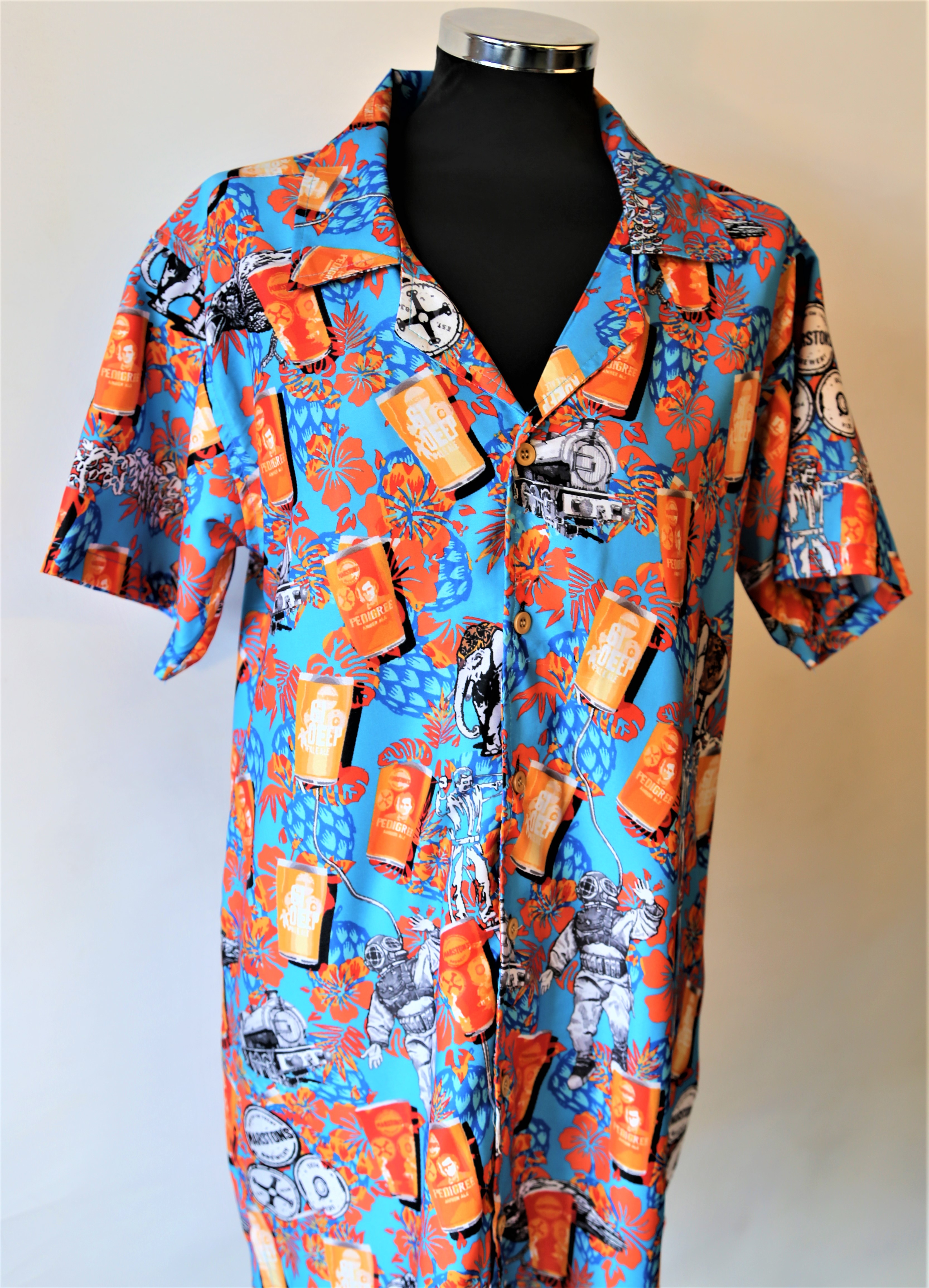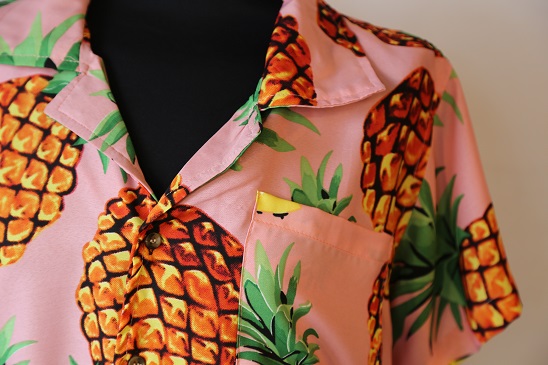 July 2019 Made to order Hawaiian shirts for a number of corporate customers who have used them as the ideal promotional garment, Highly effective and visual and unusual.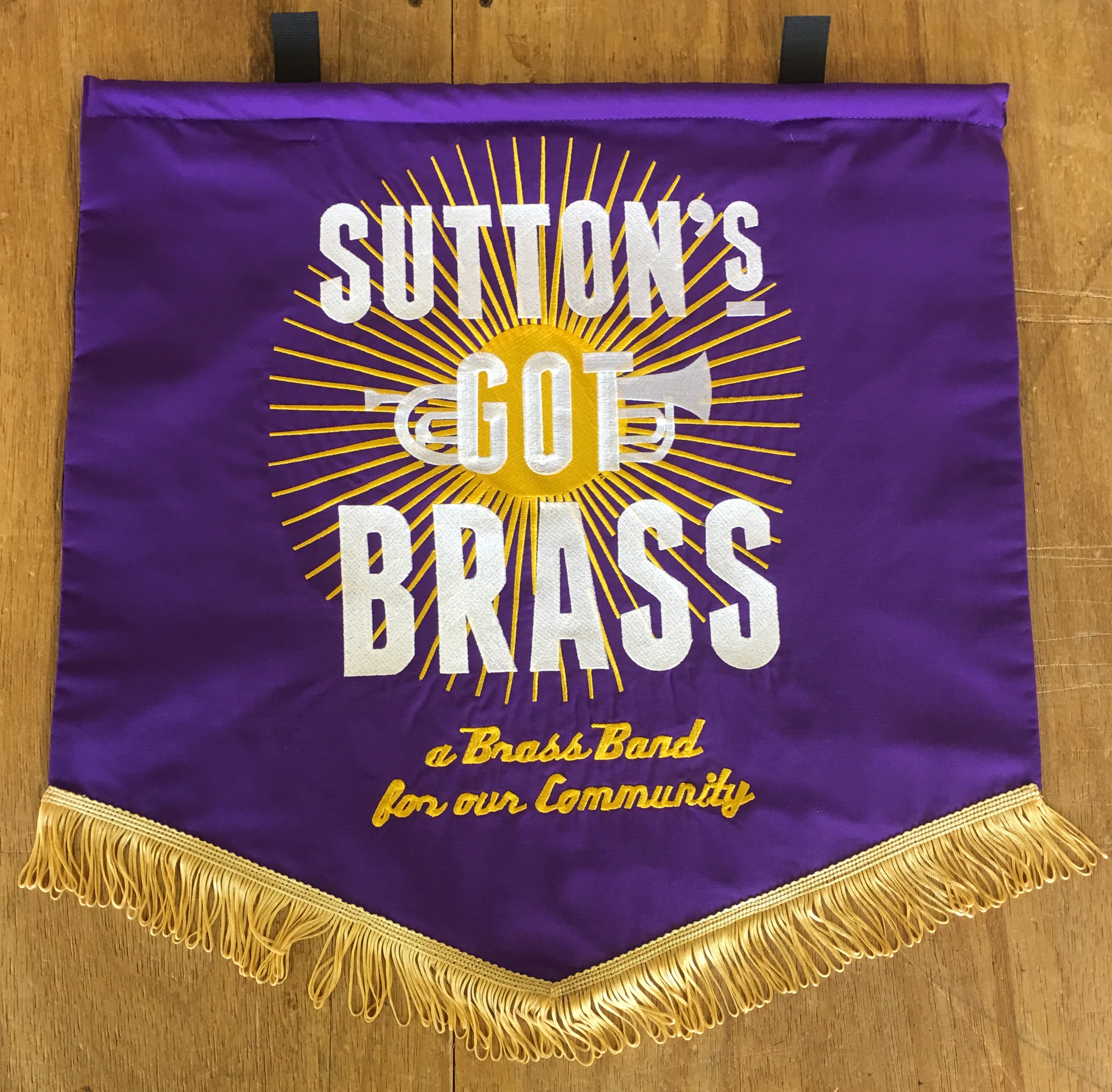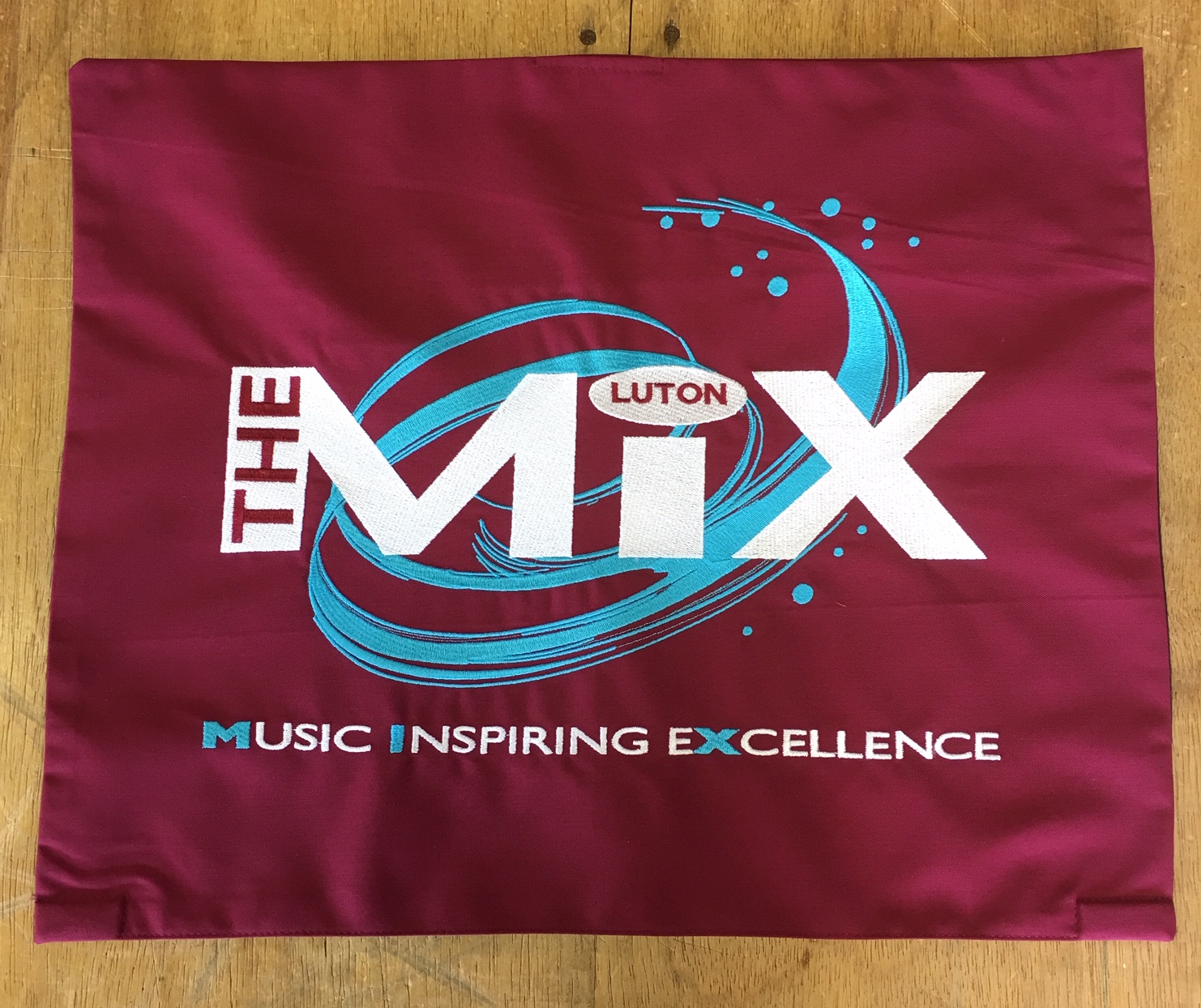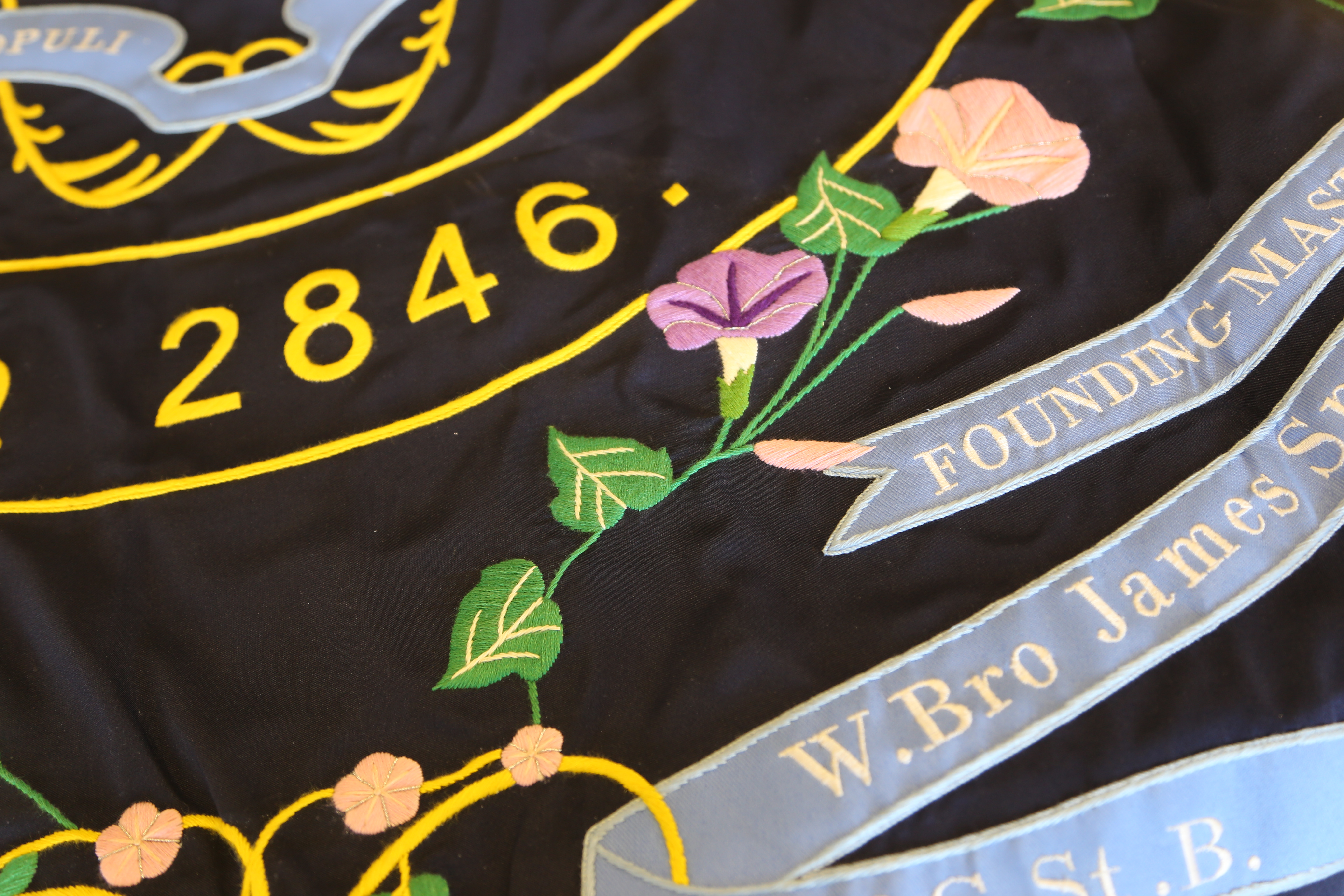 June 2019 Banners, banners, and more banners. As a leading supplier of music stand banners in the UK we now export on a regular basis. Recent customers this year have been located in the MIddle East, Malaysia, New Zealand, and now Australia.
" I just wanted to say thanks so much for our order. I received half yesterday and the rest arriving today. We are absolutely over the moon with how the banners have turned out. Your customer service is excellent and we wouldn't hesitate to recommend you to others. We had been dealing with another company in trying to get these manufactured, but they seemed to encounter a problem with every request and I'm glad we took the decision to go to Waugh. Sorry if I've been an email pest the past few weeks! "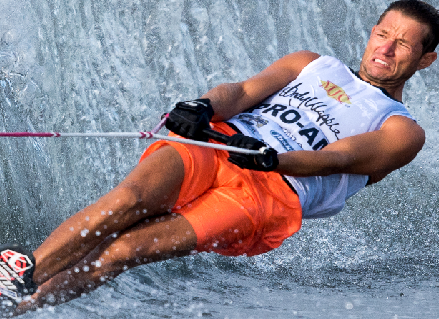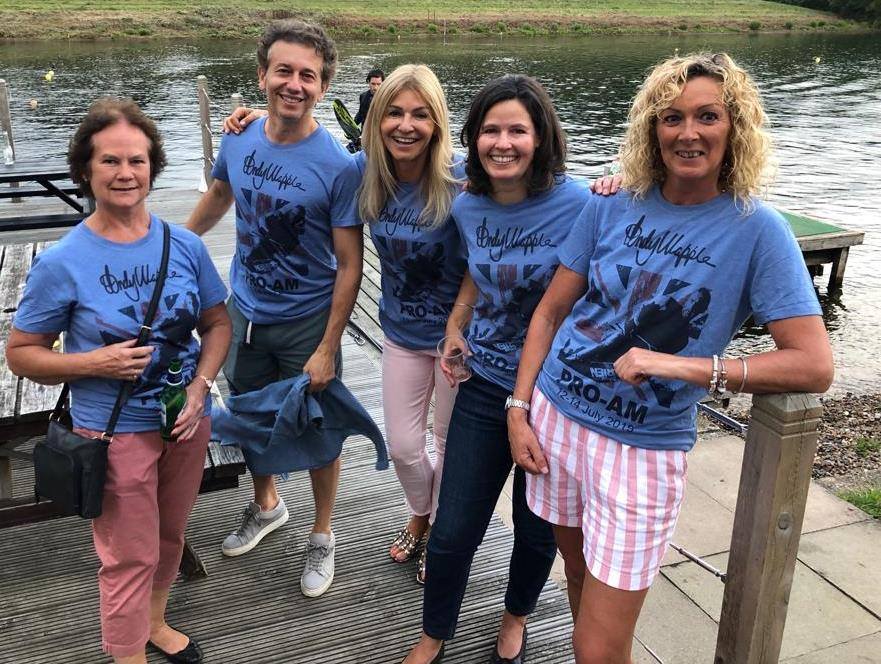 May 2019 Waughgroup proud to be clothing suppliers to the biannual Andy Mapple International Waterski tournament held at Thorpe Park, London. Bibs were supplied for the professional competitors and dye sublimated T shirts were supplied for the amateur entrants.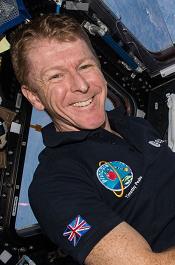 June 2018 Congratulations again to our customer Tim Peake who has been successful in being selected for a second return trip to the International Space Station.

We were pleased to supply badges for his ESA uniform & polo shirts.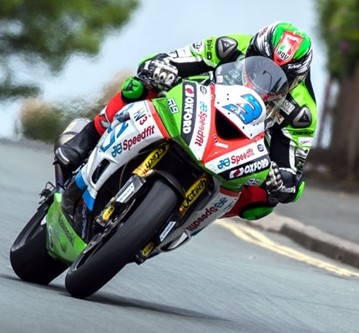 Feb 2018 - Congratulations to local lad James Hiller for his continued success in the Isle of Man TT races, James Hillier has been confirmed to return to the Isle of Man TT Races fuelled by Monster Energy and North West 200 under the new banner of Quattro Plant JG Speedfit Kawasaki. This will be the ninth consecutive year that James Hillier has ridden for Pete Extance under the Bournemouth Kawasaki team banner.


In that time Hillier has established himself as one of the finest TT racers of his generation and, with a total now of ten podiums around the Mountain Course, will again go into next year's event as a favourite for honours in all classes.James Hillier said: "I feel really confident racing around the Mountain Course now and that's due in no small way to Pete and the Quattro Plant JG Speedfit Kawasaki team. Last year I felt really good in all classes and this year I won't be going in to any race thinking that I can't win it." 2017 saw Hillier, who won the Newcomers Trophy on his debut in 2008, enjoy another strong year at the TT.
The Hampshire based rider enjoyed three more top four finishes, the highlight of which was a close second place to Michael Dunlop in the solitary Monster Energy Supersport 600cc Race. In addition, he also took fourth place in both the RST Superbike and PokerStars Senior TT Races.
WAUGHgroup are pleased to supply James with branded sportswear and other promotional clothing.
.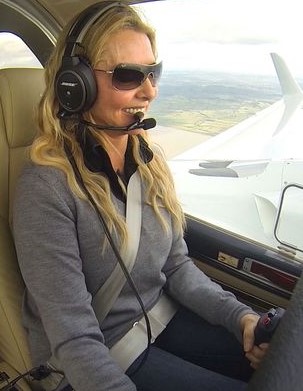 Jan 2018 - Good luck to Carol Vorderman in her epic solo round the world flight taking place during the summer.
WAUGHgroup are very honoured to be appointed official suppliers of badges and promotional clothing.
Please note this project has now been delayed until late 2018.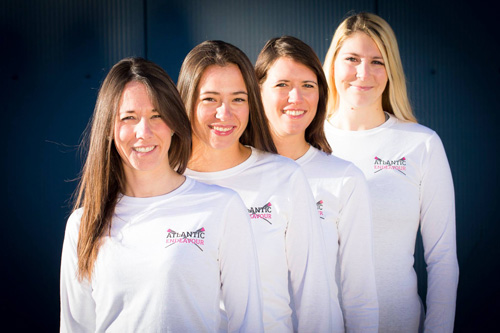 Jan 2017 - WAUGHgroup announce their support for ATLANTIC ENDEAVOUR who are an all girls team rowing across the Atlantic
& planning to break records along the way. They have now successfully completed their journey.

July 2016 - Congratulations to our customer Tim Peake on his return to earth after his six month stay on the International Space Station.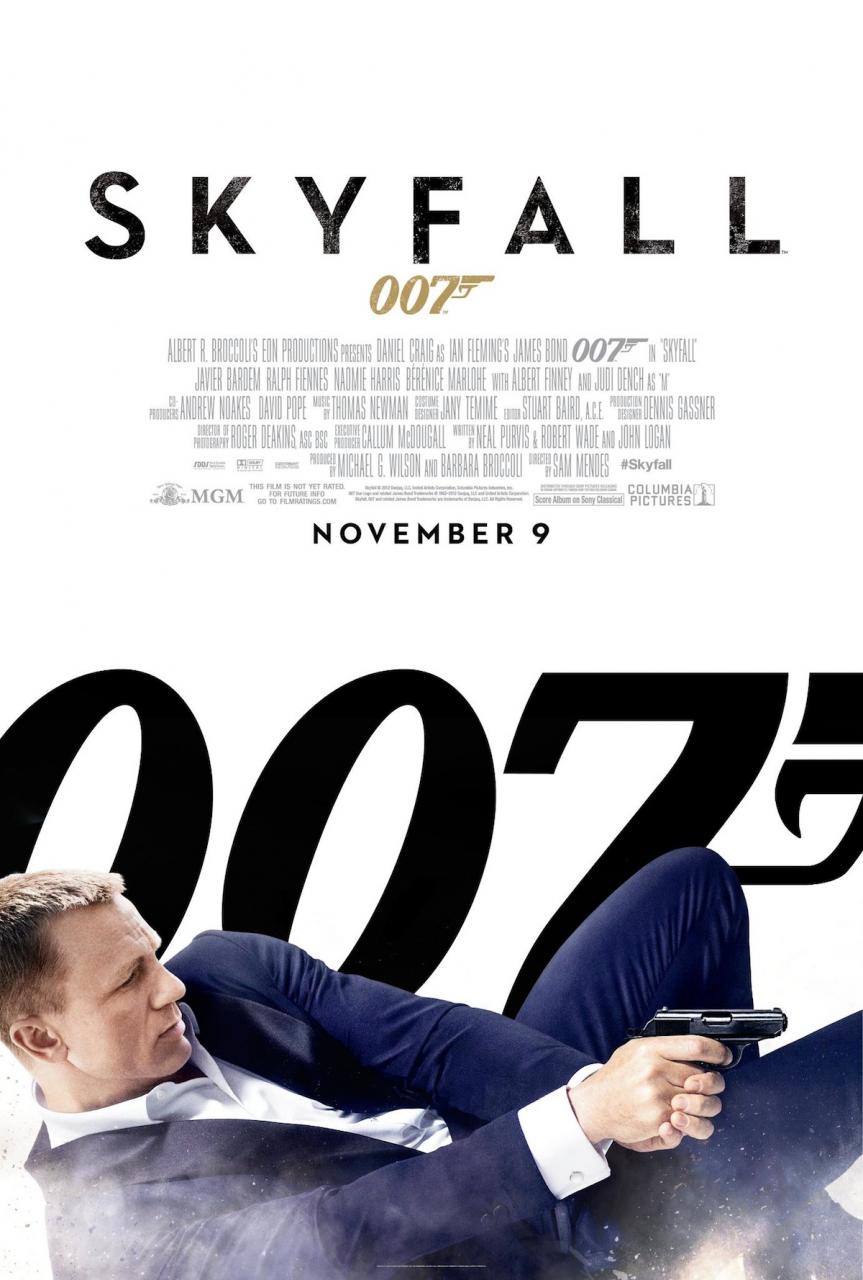 March 2012 WAUGHgroup selected to provide clothing for the James Bond film Skyfall. Sets of uniform were provided for extras to be dressed as Airline crew, Air stewardesses as well as for other wearers such as car hire staff, cleaners etc.