Wire Badges
Wire badges for private individuals, clubs, schools, and military units.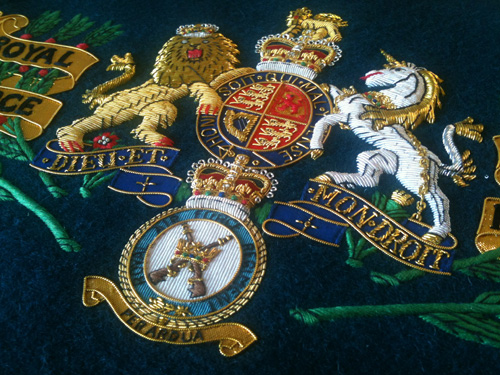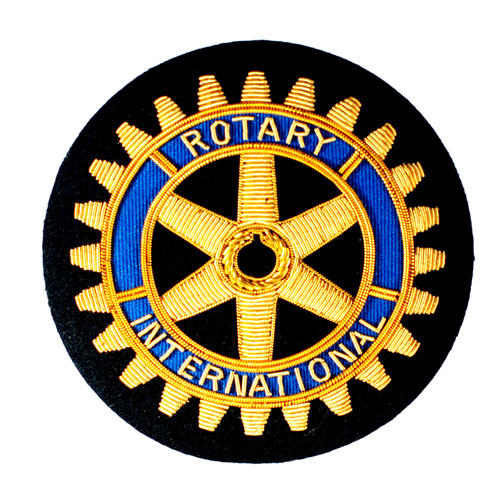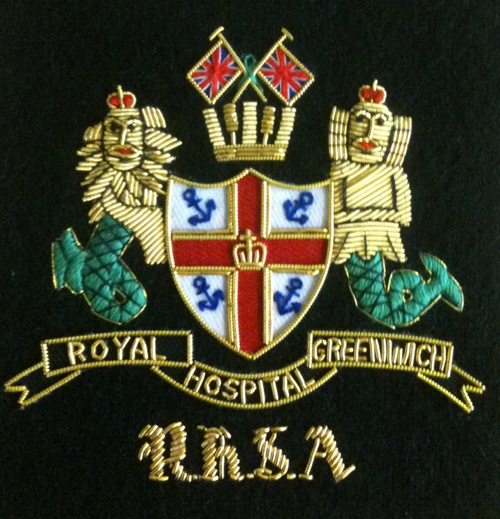 Bullion wire badges combine gold, silver and copper bullion wire with other decorative components such as hollow beads and silk threads to produce badges which are highly prestigious. The badges are slowly assembled by skilled craftsmen, using time honoured methods & materials.

Sizes
Wire badges can be any size or shape but usually if they are to be used as sew on blazer style badges they would be up to say 8cm width with height to suit. They can be any shape with the backing felt cut to match the shape of the design. Our largest wire panels to date measured 30cm x 40cm.
Who we supply
We have supplied wire badges for religious organisations, sections of the armed forces, tourist attractions and other government departments.
These type of patches are excellent for the following type of organisations
Schools * Sports Clubs * Football Clubs * Golf Clubs * Family & Ancestral * Military Units * Ceremonial
ORDERING INFORMATION
ARTWORK
We are able to duplicate any existing badge or we can work from good artwork.
Artwork files should be JPEG EPS AI or PDF
If you have no artwork we can provide graphic design services at a typical cost of £30.00 plus vat.
A first sample can be made for approval prior to a whole order being produced if required.
Discounts are available for large orders. Send your artwork to [email protected].
SET UP CHARGES
There are no set up or design charges.
DELIVERY TIMES
Delivery timescales from order placement to final delivery are typically 30 days.
ORDER QUANTITIES
There are no minimum order quantities. We can supply one-offs.
PAYMENT
Terms of payment for badge orders are cash with order by credit card, cheque, or bank transfer
If you would like a detailed quotation please email an image of your badge or your design to [email protected] or phone 01425 489483.
CHECKLIST
Please also confirm:
Badge size(s)

Quantity

Backing details / colour
STOP PRESS - Congratulations again to Tim Peake, the UK's astronaut who will spend another tour of duty on board the International Space Station. We are honoured to have supplied badges for use on his flight uniform & polo shirts.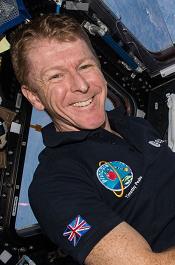 PRICING

Pricing for badges varies according to the final specification, size etc, Contact us for a detailed quote. [email protected]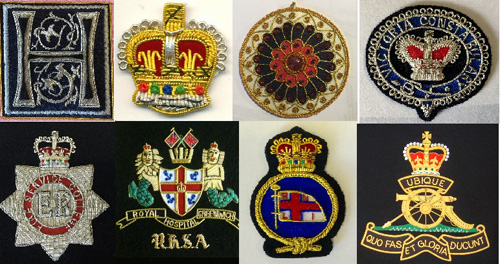 What our customers say -

" Thanks for the badge , its excellent , exactly what I was looking for .
Brilliant quality... many thanks for a superb badge."
Ernest C – Badges Ref invoice 422856

Kate thanks very much for the heads up .And again pass on my thanks for great service and the fabulous quality of the work you do to David.
Dear Sirs,
I received the blazer badge on Saturday. What a magnificent product. Thank you very much.
Yours faithfully,
J.F.H. P
Comments received ref Badge S/O 15493
Dear Mr Waugh My order is received this AM and I'm absolutely delighted with what you have done and exactly what I was hoping for.
The workmanship is superb so please pass on to your craft crew my appreciation for a job "par excellence". With thanks in profusion, yours sincerely Peter K

William O ref 425280/18833
Hi Dave just let you know the badges came yesterday and there absolutely brilliant thanks again.